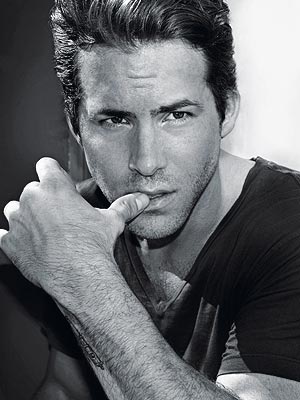 After months of speculation fans now know who will play 'Green Lantern' on the big screen. Ryan Reynolds has willed himself the lead role in Warner Bros. adaptation of the DC Comics title according to a breaking story on Variety.
Variety reports that the studio is still working on the budget for the move. As reported earlier today the current estimated budget is over $150 million for the super hero space opera. Reportedly Reynolds was the choice for Warner Bros and director Martin Campbell. Production is expected to begin in January.
Hell NO! Well THAT sucks!
Ryan Reynolds is perfectly fit for Deadpool because his wits and comedic charm match the character's. Unfortunately, his appearance in the role at the Wolverine movie outrageously downplayed the actor & his role. But there still are hopes for a Deadpool movie. Then there's Flash. Just like Deadpool, Reynolds is PERFECT for FLASH. In my opinion He's more fit for the Flash role than the Deadpool one. Fans and people who are familiar with the goings on in the comic-to-movie world know for a fact that Reynolds should be given either of those roles & expect him to shine in them.
But NO, he is not really fit to be The GREEN LANTERN. Not the Hal Jordan Green Lantern. Putting him on this role feels like he is being wasted away on another role that is keeping him AWAY FROM roles perfect for him.
Oh Well, Hollywood Sucks that way