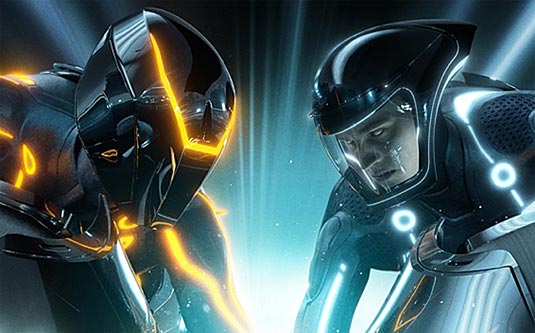 TRON 3 is An Unofficial 'Done Deal'
by Rob Keyes
Bruce Boxleitner confidently tells a fan that his return for 'TRON 3′ is an absolute and that we can expect it to arrive in theaters in 2013. Now, we just wait for Disney to say the same.
Fans had to wait 28 years to see Jeff Bridges grace the grid screen once again as Kevin Flynn aka Clu in TRON: Legacy but it'll be a significantly shorter wait for Disney to bring TRON 3 to the silver screen. Despite mediocre reviews, the 3D sequel earned over $400 million and so it wasn't surprising to see TRON 3 teaser trailers added to the TRON: Legacy home video releases.