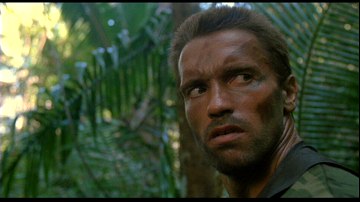 Rodriguez wants Schwarzenegger for the PREDATOR Sequel
It has actually been quite a while now since news broke out that a new PREDATOR movie is set to be filmed, and would be directed by Robert Rodriguez. The new film is actually entitled PREDATORS and it will not be a reboot, remake or prequel. Instead, the source says the director's camp has indicated it will be a sequel to John McTiernan's PREDATOR movie (the one with Schwarzenegger). As we said last month Robert did flesh out a Predator 3 script a decade ago but Fox chose not to go through with it because of budget concerns. This new project will likely take some of the story elements from that original idea. In addition, Rodriguez wants Arnold Scwarzenegger to be in the film, playing his character (Major Dutch Schaefer) in the first movie. PREDATORS is set for a July 2010 release.
Click Here to read the FULL STORY
.